 Race Day Comes Rain, Snow, Sleet, or Hail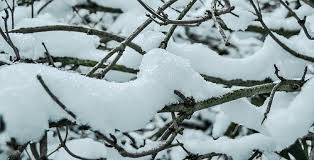 While I sit here at my desk and type this out, I am watching the snow coming down harder and harder.  The flakes are getting bigger and bigger and it is beautiful.  I miss the snow.  Having grown up near Jackson Hole Wyoming, I miss the winter weather.  To me, there is nothing more fun than going out and "playing" in the snow.  The definition of playing has changed for me over the years, but the longing to be out in the elements is a longing that will never go away.
With that said, I signed up for my first race of the season.  April 14th is the day.  I am super excited as this race will present some new challenges for me.  First and foremost, it is an indoor race…at least the swim portion is.  And as I watch the snow continuing to fall, I am ever so grateful for this.  Then it is followed by a 13.1-mile ride outside and then a 3.1-mile run also outside.  I am interested in and challenged in my mind.  I have no idea how transitions are going to work.  But for now…I don't have time to worry about that.  It's only 9 weeks away.  That's not too far away.  Thankfully I have a good fitness base and the training plan from "Time-Crunched Triathlete" to get me to race ready.   So here goes nothing.  To a new year of racing….new challenges…new adventures…and new fun.